So why should you come here in 2023?
A few years ago Jægersborggade was best known for its bullet holes, drug dealing and gang wars. Now it´s all about quality, creativity and being trendy. And it´s all done very well. Because here you find so much to enjoy and get inspiration from. Just take a walk here and be overwhelmed by the range of goods and services.
Moreover, most shops here are quite small so you can easily get in touch with any employee and learn more about what they offer. Maybe not the right moment but please have a look at other design shops all over Copenhagen.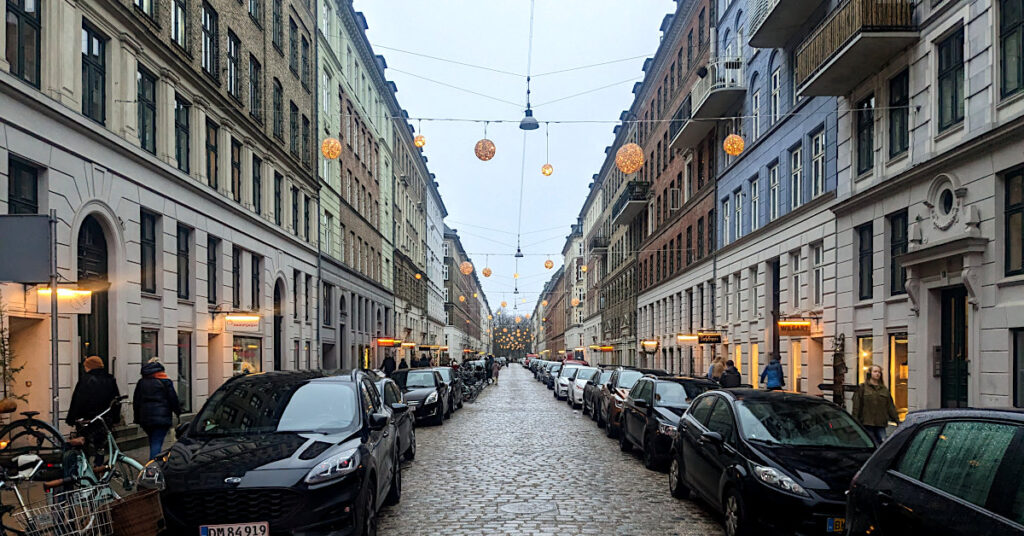 Skilled artisians
In some of the shops you can see the goods come to life. Here skilled artisans make all kinds of accessories in the light of purpose. And should you think you would like something designed according to your own wishes, it is guaranteed to be fine.
Whether you're looking for something edible or non-edible, this is the street for you. Unfortunately the popular caramel factory Karamelleriet was closed when I came by. Have a look at their website for opening hours.
Jaegersborggade is not that long but you can for sure spend an hour or two here. And if you get hungry you can easily find a nice place to have some great food and rest your legs.
Among exciting clothing stores on Jaegersborggade you will also find Wilgart, the Nordics' last cap maker. So experience this unique shop with its trendy and cool hats.
At Istid (Ice age) they use liquid nitrogen, minus 196 degrees, when making their ice cream, a cooling compound that freezes the ice cream in an instant. This technique means that all flavors are better preserved. If you pass by here, don't miss trying this delicacy. you won't regret it. Closed during the winter.
And don´t miss Inge Vincents. Here awaits an exciting visit with ceramics that will appeal to most people. And often with a paper-like design that really makes that extra.
Has been named a must see by the international press. Closed sundays.